Our Story
John Francis, President, started working with nonprofits back in 1986, notably the United Way of Greater St. Louis and later Saint Louis University. He saw the need for better technology to help nonprofits with growing reporting needs. After some research, he found Micro Information Products in Austin, TX and became one of their first partners. He originally led NFP Consultants which was the leading reseller of MIP for over ten years. He now manages and advises for 1st Choice Advisors.
1st Choice works with top experts across the country. We have offices in Atlanta, Chicago, St. Louis, San Juan, and Tampa Bay.
Meet the Team

John Francis
President & Director of Projects
John has worked with nonprofit clients since 1986. He has done hundreds of implementations around the world. He is based in the admin office in New Port Richey, FL with his wife and co-worker, Teresa. He currently volunteers for the Alzheimer Association. Email John!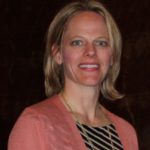 Amy Lee
MIP Advisor, CPA
Amy spent many years at Deloitte as an auditor and audit manager. In addition to being a Certified MIP Consultant, she is also an active volunteer with the community and on the school board at Ascension School in Oak Park, IL. Her experience will help you with financial management, audit prep and accounting. Email Amy!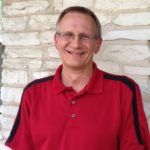 Joe Wallach
Sr. MIP Advisor
Joe is a CPA based in the St. Louis area. He has over 25 years experience working with nonprofit accounting systems. He also worked as a Manager at MIP. He was the sole proprietor of Wallach Consulting in North Carolina for 15+ years. He volunteers regularly with the Lion's Club in Eureka and enjoys playing baseball. Email Joe!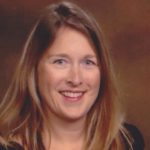 Margaret Ring
Grants & Technical Writing Specialist
Margaret is based in Raleigh, NC and has over 20 years of experience working for government and nonprofit agencies providing grant writing and evaluation, program training and management services.  Having reviewed and rated many grant applications and developed scoring sheets, she has expert insight into what funders are seeking in modern proposals. She holds a Master's Degree in both Social Work and Human and Community Development. Email Margaret!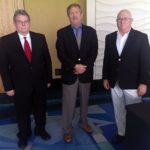 JLB Group, LLC
Financial Management Specialist in Puerto Rico
JLB Group has been serving clients in the Caribbean for over 35 years. They are recognized as a leader in accounting and management systems for nonprofits, government agencies, medical centers and educational institutions. They partner with us on the MIP products for their customers. They also specialize in Sage Fixed Asset Systems (FAS). To contact Jose Boscio or Tony Gonzalez, please visit their website.
Careers
If you have extensive MIP experience, contact us. We are always looking for the next great advisor.