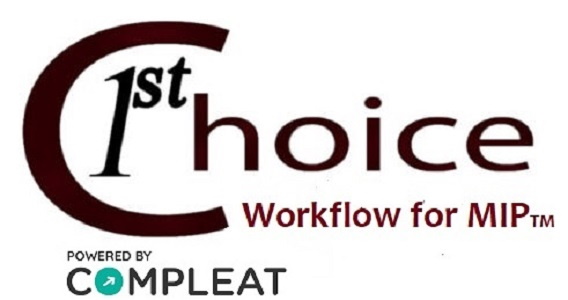 Would AP Automation and Digital Invoice Capture for MIP save your team countless hours of stress?
1st Choice Workflow is the perfect fit!
Our unique features that make the difference include:
Real time advanced two-way integration with MIP including account coding
Digital invoice capture of both invoice header and lines
Advanced and flexible approval workflows (from any device)
Competitive pricing that every business can justify
Low cost to deploy – set up and go live in as little as a single day
Very easy to use and maintain
Reduce human error on data entry
Saving between 65% – 95% of the time over every manual process
Experienced support for Workflow and MIP from 1st Choice Advisors
Reducing the risk of fraud – including a full and detailed audit trial
Includes integrated online buying with Amazon Business / Business Prime (plus any other vendor website) for the ultimate buying experience
To find out more, email us at [email protected] or call 888-441-5830.
---