Grants
Find them  
Get them
Manage them
Keep them
More and more organizations are relying on grant money from the government and foundations but many of you don't have the funds to employ a grant writer.   Also, it can mean the loss of your funding if these grants are not managed properly!
Here are a couple of ways we can help.
Grant Services with Margaret Ring
Amplifund Grant Management software
Available Grants and their deadlines on our web page!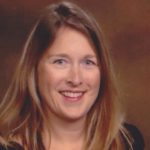 Margaret Ring has over 20 years of experience working for government and nonprofit agencies providing grant writing and evaluation, program training and management services.  Having worked for both the government and nonprofits, she is skilled in both sides of the grant proposal process: developing request for proposals and writing grant applications.  Having reviewed and rated many grant applications and developed scoring sheets, she has insight into what funders are seeking in proposals.
Margaret holds a master's degree in both Social Work and Human Development & Family Studies.  Her background includes the fields of child welfare, domestic violence, substance abuse, mental health, public health and early childhood education.  She also has written grants for tribal governments and written technical manuals for social service agencies.  Her broad experience gives her an understanding of the needs of the government and social service agencies.    mring@1stchoiceadvisors.com  
Amplifund Grant Management by Steamlink Software
This solution keeps everyone involved with a grant project on task and ensures deadlines are met.   It also helps with keeping track of costs associated with the grant and can be integrated into Abila MIP's general ledger.   It also provides you with customizable reports to show your project's success.   AmpliFund Key Features
To schedule a demo or learn more about our grant services, email tfrancis@1stchoiceadvisors.com.